| | |
| --- | --- |
| | |
| | |

Our Beautiful Daughter Keavey was born asleep on January 19th 2006 many of our dreams and hopes went with her. She will always be close to our hearts and always on our minds no matter what happens in the future we will always love her and she will always be our first born. Keavey give us so much in such a little time.




DADDY'S STORY


On June 28th 2005 We found out that we were expecting Keavey. Our plan was to keep it quiet until we reached week 12. However the shear hapiness was to much that by the end of the week everyone knew. We had not planned on having children at this stage in life but the news of it excited us so much. We did feel scared also at the thought, as this was our first child. We made all the neccesary appointments with the doctor and the midwife just to get checked over. All was going well Mummy suffered quite badly with morning sickness in the first few months, Daddy was back and forth to Scotland for work.



Our first Baby scan was on 18th August 2005, we did not know that this was going to be the baby scan as Mummy was just going to the hospital for a check up on a cysist, so when mummy was called in to see the doctor daddy went for a cup of coffee the scan went well and everything was perfect. Daddy was disappointed to have missed the scan but overjoyed when I saw the scan picture.



Daddy had to go away to work and was in Dubai when Mummy had to go for the second scan this time the doctors done a more in depth scan and again everything was perfect as they finished the scan mummy asked if they could tell the sex of the baby to that we were told we were expecting a little baby girl.



As the weeks went by mummy got bigger and started feeling Keavey Kicking, Daddy returned home on December 19th and by now was so looking forward to everything. The first time that Daddy felt Keavey kick was probably the most amazing thing that I had ever felt and everytime I felt her kick it was as the first time.



Daddy had to go back to work on the 2nd of January as i got ready to move my work to Plymouth. But on the 16th january I got a message from my boss to ring the hospital. I rang thinking that mummy must have gone in to labour but when i spoke to the midwife I gathered that something was not right and she told me to call Mummy.



Mummy told me that she had gone to see the doctor that morning and the doctor sent her to the hospital to have a blood and liver count done whilst they waited for the results they said that they may aswell do a routine scan but to our dismay there was no heart beat.



Daddy left work immediatly and headed to the airport to fly home getting home shortly after midnight on the 17th. We went back to the hospital on the 18th where mummy's labour was started off at 00:25 on the19th january 2006 our beloved beautiful daughter Keavey was born sleeping.





MUMMY'S STORY

Craig and I had talked about having children but said we would wait until we were about 30, as we planned to get married first.



On the 28th June 2005 I found out I was pregnant, I did a home pregnancy test on my own as Craig was away in Scotland working. I was excited but also a little scared. I phoned and told Craig, he was overjoyed.



That week I made appointment to see the doctor just to be checked out, Craig came home the night before so he could come with me. Everything was ok, I was 5 weeks pregnant.
We knew the next few months would be a worrying time as I have a rare syndrome called Ellis Van Crevald. Which means I was born with six fingers and toes, a hole in the heart and double curvature of the spine. We were told that if I have children the syndrome should not effect them but they were not certain.

Craig and I said we would not tell anyone until I had passed 12 weeks but we were so excited everyone knew by the end of the week.

The next few weeks were going fine apart from very bad morning sickness. On the 18th August I had a hospital appointment to check on a cyst that I have.


I told Craig to go have a coffee while I seen the doctor little did I know I was going to have a scan. I had no time to call Craig back. There I was laying on the bed watching our little baby on the screen. I was 12 weeks .That's when it really sunk in that I was going to be a mummy. I got a little picture so I could show Craig.


Craig was disappointed that he had missed the scan but really pleased with the picture and that every thing seemed to be fine. We decided that we did not want to know the sex of our baby and that we would wait until the big day.


The next few weeks we going fine apart from still being sick and having a bad back. Craig was getting ready to go away to the middle east to work. My next scan date was arranged for the 12th October I tried to arrange with the hospital to have it two weeks earlier so Craig could be there but was not allowed to change it. Another scan Craig would miss out on.



Before Craig went I made a appointment to see the midwife so that he could hear the heart beat for the first time. Hearing our babies heart was amazing for him.

The day come for Craig to leave to join his boat in the middle east, I did not want him to leave and he didn't want to leave either. He was going to miss so much, I promised to send photo's of the scan and of my bump growing. It was a sad day but we knew he would be back for Christmas.



The night before my scan Craig called from Dubai making sure everything was ok. Craig said I could find out the sex of the baby if I wanted too. I wasn't sure if I really wanted to know but said I would decided when I got to the hospital.

12th October was here, I went to the hospital with my mum, as this was going to be a in-depth scan to make sure my syndrome had not been passed on to our baby.



I was so scared, I laid on the bed holding my mums hand as they scanned my baby showing me the heart, spine, lungs and counted the toes and as they went to count the fingers my little baby put one hand in the air, as to say " hi". My mum and I just smiled the doctor told me everything was good with my baby no problems that they could see. What a relief my baby was free from my syndrome. At the very end of the scan I asked if they could tell me the sex. We were having a little girl, I was so pleased. I could not wait to get home and wait for Craig to call and tell him our news. I sent him out the copies of the scan as soon as I got home. When Craig called I was so excited I could hardly talk. He was so happy that it all went well and that we were having a little girl.
I was out every week buying little bits and piece's for our little girl. We started thinking of names but could not decide on one. Then I come across the name Keavey I fell in love with it but wasn't sure Craig would like it but to my surprise he did. So from that day our little girl was called Keavey.





Christmas was nearly here, I was getting everything ready for Craig to come home but I received a letter from him saying that he would not be home for Christmas, I was gutted. That was going to be our last Christmas together just the two of us.



To my surprise Craig turned up just 5 days before Christmas. I was so happy to see him. I showed him my big bump as when he had gone away I was just starting to get a little bump. This was the first time Craig felt Keavey Kick, he was amazed. This turned out to be a great Christmas, Keavey had lots of presents even before she was born. She was going to be spoilt.



New years eve was here. Craig and I went out with some friends, counting down the hours until 2006. I could not wait as I knew I only had 9 weeks left then until our beautiful daughter would be here with us.
on the 2nd January Craig had to go back to Scotland for 3 weeks before his work moved to Plymouth. It was sad but I knew he would be back soon and then we would only have a few weeks left until our little girl would arrive.




On 3rd January I took my driving test and passed first time with the help from Keavey kicking me all the way through my test. Great I was going to get a car so I could go out and about once Keavey was here, I had it all planned. We was going to drive to the beach, have girly days out while Craig would be out at work.



I had my midwife appointment that day too, my 33 week check up. Everything was great. Later that week I went shopping getting my last few bits ready to pack my hospital bags. While in town I come over all hot. I thought nothing of it just thought I was rushing around. That night I started to itch on my hands, arms and feet after the weekend was over I made appointment to see the doctor, just to check out the itching. The doctor explained to me that it was common for women to itch in the last few weeks of pregnancy and told me it was nothing to worry about.






The next few days the itching got worse, to the point where I were making my skin bleed. On the 16th January I made another appointment at the doctor's. This time I saw my own doctor who told me to go to the hospital to have my bloods taken just to check my liver count.






Off I went to the hospital on my own not knowing that what was going to happen next. My whole life was just going to fall apart.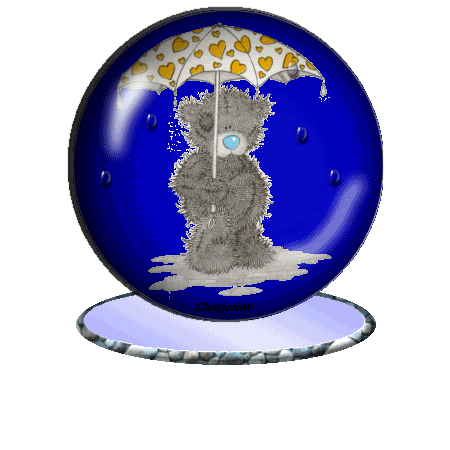 Once at the hospital the midwife took my bloods and explained that I would have to wait for my results and whilst I waited they would listen to Keavey's heartbeat. She was having trouble finding Keavey's heartbeat, I explained that my midwife always had trouble as Keavey liked to play hide and seek. Still no heartbeat she got another midwife she could not find a heartbeat. I still at this point didn't realise anything was wrong. They said I should go for a scan, once I got there and laid on the bed I knew things were not right as they turned the monitor away from me. They all looked at one another and then I heard "sorry Claire there is no heartbeat". I just went into my own little world. The midwife was trying to talk to me but I could hear nothing. She asked if I wanted her to contact Craig, I explained he is in the Navy and is away. She went off to contact the Navy, while I called my mum. My mum come straight to the hospital. Craig called my mobile I don't really remember what I said to him but all I remember was him saying he would fly home that night.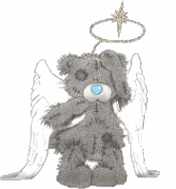 It was explained that I needed to take tablets to help start labour. that's when I realised that I had to give birth to my little girl. I just looked at my mum and asked why has this happened to me?. I went home that night and waited for Craig to come home, while my mum phoned family and friends and told them the bad news. Craig got home after midnight we spent most of the night awake just going over things in our heads and spent all day Tuesday at home. Wednesday 18th January I went back to the hospital where my labour was started off. Our families drove down from Kent and Newcastle to be with us. At 00.25 on 19th January our beautiful daughter Keavey Louise was born weighing 5lb 13oz's. She was so beautiful. . Family and friends came in to spend time with Keavey and have photo's taken together. Later that evening I was told I could go home. As I was getting ready it hit me that I was going to walk out of the hospital with out my baby girl. Before I went I kissed Keavey and told her I love her very much and that I would be back the next day for her blessing. That was the hardest thing I have ever done leaving my little girl behind.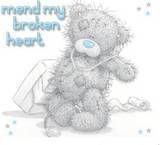 Keavey you and me shared my body for so long
And we have a bond no one can break
My heart is always yours
Not anyone else can take that away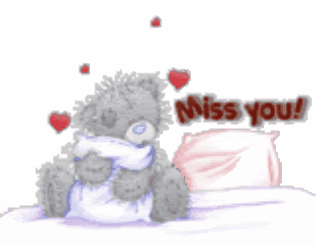 FOREVER IN OUR HEARTS, LOVE YOU FOREVER DARLING



MUMMY & DADDY


Keavey's Headstone

After Keavey's funeral we started to make enquiries into headstones. We visited stonemasons not just in the Plymouth area but also around the country. We had a rough idea what we wanted but we were finding it very difficult to find.




After a internet search we came across a stonemasons in Keynsham, Bristol. So we decided to pay a visit and were instantly amazed at his craftsmanship we knew now that this would be were we would have Keavey's stone made.



After Talking to the stonemason we were left a bit thrown we had gone in there knowing what we wanted and left unsure after seeing some of his work. We were amazed by the level of detail even in the smallest of objects.


After a lengthy discussion with Richard the Stonemason he suggested a few ideas mixed with our own and offered to do some designs. We received the designs a few days later and were amazed how he had managed to turn these ideas into such marvellous designs.



We then had to sit down and make up our minds as to the stone we wanted and the wording that we wanted. We then got back on to Richard and talked that we would want to go with some sort of Disney theme.



We would like to thank Richard, Danny & all at classic Memorials for such a brilliant job, and would recommend them to anyone.







Keavey's Angel Friends

Below is a list of some of Keavey's angel friends websites

kori-hubber.memory-of.com/
paige-leigh.memory-of.com/
sara-oliver.memory-of.com/
ryanhill.memory-of.com
joseph-bartholomew.memory-of.com/
cameron-weadock.memory-of.com
jessica-bailey.memory-of.com
http://www.geocities.com/mummy2alison/
oscar-avery.memory-of.com/
riley-herbertevans.memory-of.com
www.Jadyn-Snell.memory-of.com